Hand-made Air Return Vent Covers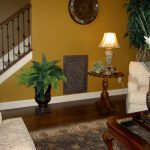 FancyVents™ are custom designed and hand-crafted of ornamental iron and are available in a variety of finishes. These beautiful additions to your home are installed into your current air return opening.
FancyVents are becoming extremely popular and designers are installing in every style home from the very traditional to the ultra modern.
You will be pleased with the beautiful craftsmanship of our decorative grilles. Our purpose is to provide elegant products that reflect each individual owner's personality and taste.
Designer's Corner Blog

Matte finishes are in for 2016. From Kylie Jenner lipstick to black custom light fixtures, it's all about that smooth look. Last year was all about metallic, but this year our Matte Black finish holds … [Read More...]